Bond investors must not be blinded by the benchmark big hitters or those which lack long-term goals, according to ACPI's Citywire AAA-rated manager Steven O'Hanlon.
O'Hanlon, who is chief investment officer for fixed income at London-based ACPI, made the comments in relation to Brazilian oil and energy firm OGX, which has come under increased scrutiny in recent weeks over its debts.
The company announced on Tuesday that talks with bondholders over restructuring around $3.6 billion of commercial paper had been inconclusive.
Reports state OGX requires $250 million of new capital to continue operations into April 2014.
Here O'Hanlon, who has held OGX in his $102 million ACPI Global Credit Fund for a brief period outlines why looking at long-term dynamics and having faith in off-benchmark bets can pay dividends in the long run.
Lesson #1: Look long-term, even if the company doesn't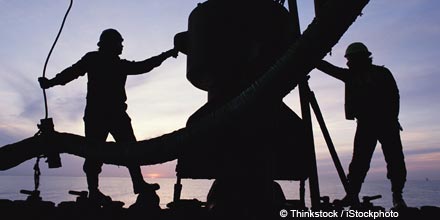 One thing O'Hanlon believes became abundantly clear shortly after OGX's initial issuance was the lack of long-term thinking.
While OGX had a strong presence in the debt markets, O'Hanlon said they failed to convince that they knew how to exploit their position.
'One of the areas where OGX got into trouble was they had exploration options, but no answer as to how they would fund them,' said O'Hanlon.
'What they really needed to do was join up with one of the majors. This goes for OGX and other companies in South America, who would really have benefitted from setting up early with the likes of BP.'
Lesson #2: Benchmark big boys are not always sound bets
Don't be fooled by a company's issuing prowess, O'Hanlon said. Even though OGX had a habit of coming to market with a lot of bonds - $2.56 billion worth of seven-year bonds in 2011 for example – it was not representative of its fundamental strength.
In addition, OGX became one of the biggest weights in the Ibovespa but, again, O'Hanlon said this should not have led investors to pile into the company.
'That is a lesson in benchmark allocations. Just because a company like OGX is a big issuer doesn't mean we are going to see the returns to match that. That can be one of the biggest risks when dealing with a benchmark allocation in fixed income,' he said.
'If you look at 2007 debt issuance, 40% of it came from financials and if you had taken a benchmark position, then there would have been very little chance of surviving what was coming.'
Alternative avenues
O'Hanlon compared OGX to Gazprom, which made up 6.3% of his fund at the end of September, to show the difference in betting on the energy sector's bigger players.
Having held both the gas company and its related bank, O'Hanlon pointed to how the sovereign strength, improving corporate governance and longer-term planning can all prove positive.
'Russia is one area where we are seeing a little bit of security. We have held Gazprom in one form of another, either through Gazprom or Gazprom Bank, which is a little riskier,' he said.
'It is clearly a large component of the overall universe of emerging market credits but it also looks to us to be fundamentally sound.'
O'Hanlon's ACPI Global Credit USD B fund has returned 9.96% over the three years to the end of September 2013. This compares to a 7.22% rise by the fund's Citywire benchmark.