The appointment of Raghuram Rajan to governor of India's central bank was welcomed as a largely positive step in September this year.
Fund managers and investors set out the difficult path faced by the emerging market nation, which they hoped Rajan would use his economic prowess to help overcome.
However, only one month into his reign, the spectre of September 2014's Indian general election and a potential S&P downgrade are being seen as major headwinds to Rajan's efforts.
Here Citywire Global has collated the views of two leading fixed income and emerging market specialists to understand whether Rajan can still overhaul India or if his ambition aims are under threat.
Rajan's reign has already run out of steam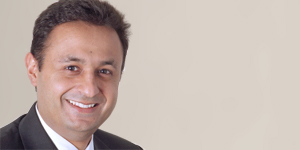 Speaking at a roundtable event in London, Moz Afzal (pictured), CIO of EFGAM, was very vocal in his concerns about what Rajan can achieve with such political instability as a backdrop.
'The upcoming election will be crucial in whether he can implement the policies he said he would. He has talked the talk but it remains to be seen whether he will be in a position where he can walk the walk,' said Afzal.
While Afzal strongly welcomed the appointment, he queried whether Rajan would be allowed to enact any of the changes necessary to reform India as an economic growth story.
Afzal said: 'He is a very credible appointment and there has been a lot of talk about what they can do in terms of reform. However, with an election approaching, I think we may have seen the most of the 'Rajan effect'.'
Afzal said India currently sits just inside the list of investable countries in his New Capital Wealthy Nations Bond fund but said concerns over future outperformance from the market are limited.
Rajan: 'the best central banker in the world'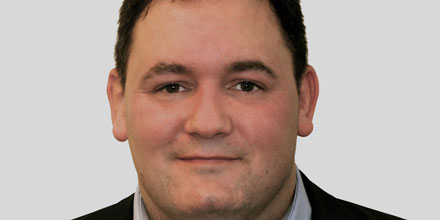 Taking the polar opposite view to Afzal is Steven O'Hanlon (pictured), CIO of fixed income at ACPI Investments. The London-based manager dismissed concern of the potential S&P downgrade and heavily backed Rajan.
'I have no doubt it is currently the best central bank in the world right now, they probably have one of the most astute economists around plus the independence to act for the long term benefit of the economy, not the short term gain of the politicians.'
'The current inflation and currency issues India is facing are manmade problems developed in Delhi which has forced the central bank to act aggressively over the last few years,' he said.
The spectre of an election will not concern Rajan, said O'Hanlon who also runs the ACPI India Fixed Income fund, because the Reserve Bank of India has a huge amount of power compared to other central banks.
'They have the politicians responding to them and not the other way around. They have appointed Rajan, who we know to be an apolitical man who is not going to be drawn into political games and will not be a puppet for a regime, so, in that sense, the elections are not that pivotal.'
'I would not underestimate the power he has and the fact he could raise interest rates at whatever point in order to further his plans. He is not going to be restrained by what a government is planning to do fiscally, so, in that sense, he has a lot of power.'
Highlighting the strength in convictions available, O'Hanlon pointed at previous efforts by central banks to remove political impacts on proceedings.
'The previous head of the central bank clearly felt the fiscal policy been pursued by the government was causing significant headwind for the economy and fought for a change in strategy which ultimately also led to a change in finance minister,' he said.